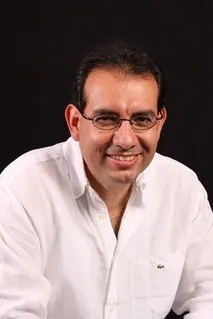 Dr. Martinez
New Port Richey, FL Dentist
Trinity Dental Designs Dr. Martinez came to the United States in 1992 from Colombia after graduating as a Dentist with honors from COC (Bogota). He went to
Nova Southeastern University
where he obtained his Doctor of Dental Medicine (D.M.D.) degree.

Dr. Martinez has been practicing in Tampa and New Port Richey area since 2002. He is devoted to his wife of 20 years and two wonderful children.
Dr. Martinez combines an exceptional education, extensive clinical experience, and long-standing personal dedication to improving his patient's dental health…allowing him to bring outstanding functional health and beauty to his patient's smiles.
Dr. Martinez has been able to fulfill a unique vision of dentistry. Together with his wife Monica, he regularly participates in Missionary Trips to countries without sufficient access to dental care. "Doing this has been one of the most rewarding aspects of being a dentist," he says, "because it gave me a chance to learn about other lifestyles, and to not take my own for granted.
---
Our Wonderful and Caring Team